Live Streaming
S.T.P. provides a one stop shop to bring your event online for the world to see. We are based in Orlando Florida and can travel globally for your event. STP will capture and stream your event using HD Cameras, Fluid head tripods and multi-bitrate streaming technologies so everyone can watch the best quality possible.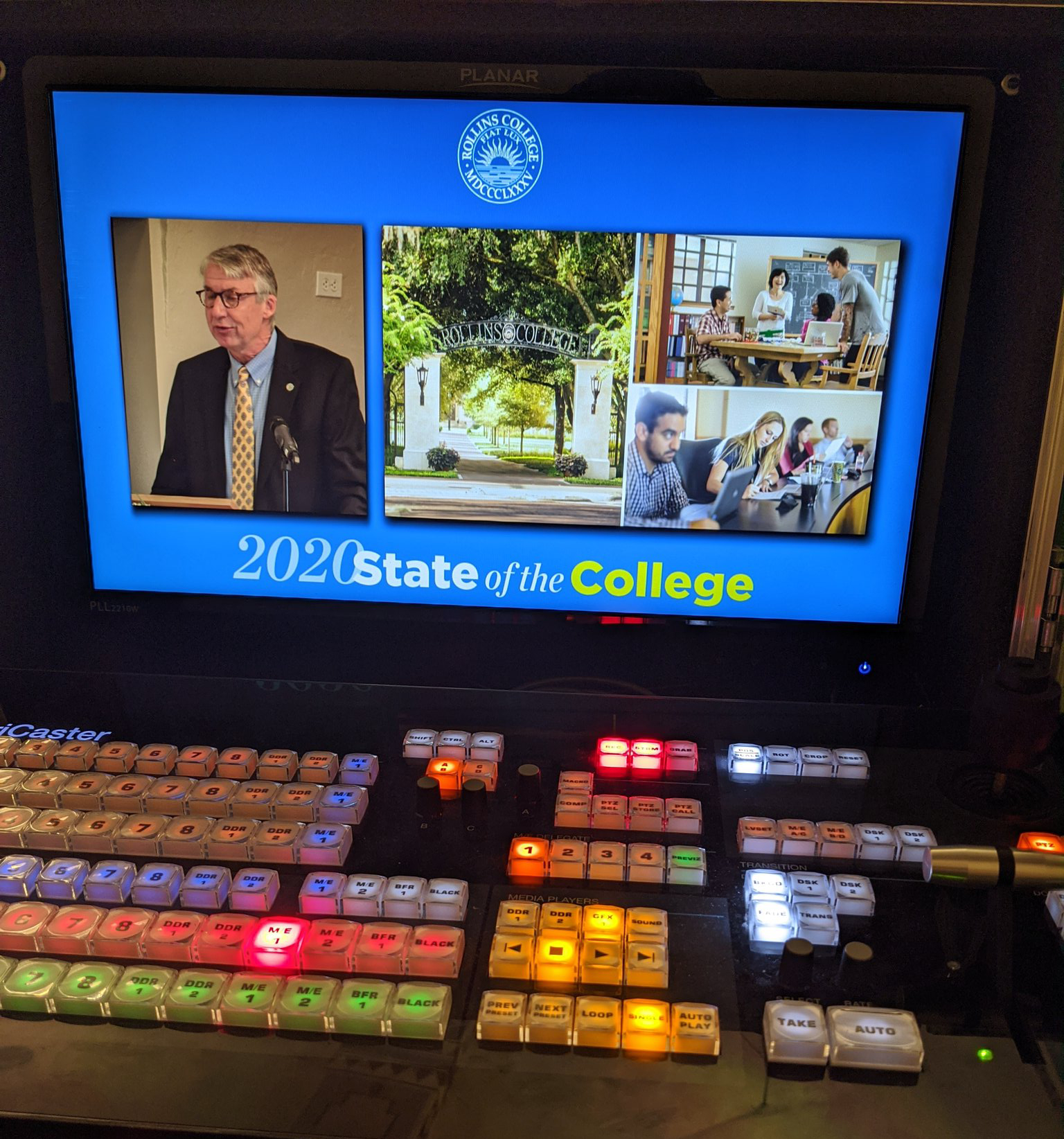 We separate our selves from others by using our own dedicated servers running the latest streaming software. This means we directly control the servers that are broadcasting your video to the world. This allows us to fine tune any necessary settings or features that your broadcast may need. By doing this in-house we also save you considerable amount of money. By doing this we also simplify your job as you will only have one direct vendor to interface with. We also don't have to act as the middle man for sub-contractors which allows us to pass the savings on to you. This system is perfect for events with 1,000 viewers or less. In the event that you will need additional viewers we will distribute your event via a Global CDN. The quality difference is clear!
Previously Recorded Broadcast

© Simple Thought Productions – Produced for Rollins College 2023
The Gear
We shoot with the Canon XF-705 cameras. This allows us to shoot in HD and send the signal to our mixer using a profession HD-SDI connection. This keeps the signal in HD all the way our mixer and broadcast. While many other companies use HD cameras they step them down to SD before mixing the signal to stream live. This lowers the quality of the video that your end users views.
How it Works
We will provide you with a snip-it of java script. This code can then be placed on most websites. When someone visits your page they will be presented with a video player if they are on a computer. If they are on a mobile device they will be shown an image of the event with the words Click to Play. The script automatically detects the viewing device and gives them the best quality possible. Your viewers do not have to select a high medium or low etc. We do that on the fly for you